The beautiful state of Texas provides a number of unique 3PL advantages for nationwide shipping.
Reliable 3PL Solutions in Texas
Go AssetCo integrates Full truckload, Less Than Truckload, Container Drayage, and Warehousing solutions to provide you the best Freight Matching Solutions to Shippers and Carriers.
Get your Quote in Minutes!
The Houston Ship Channel is experiencing tremendous growth. The Houston region, the country's No. 1 region for exports, is home to the largest petrochemical manufacturing complex in the Americas. Energy production and the export of crude oil, along with the increasing global demand for chemicals produced in the region, are major drivers of this success.
Principal activity is long term lay berthing, which includes Maritime Administration ships, Transmodal domestic cargo, barge and tug dry docking, fleeting and repair /new construction of tugs, barges and offshore petroleum drilling rigs. The Port of Orange has a long tradition of accommodating local industrial facilities with warehousing, packaging bulk cargo, and truck shopping operations.
The Port of Beaumont is a key transportation hub and a major economic driver in the state of Texas creating more than 66,000 direct, indirect, induced and related user jobs, according to a 2018 economic impact study. With annual economic activity exceeding $24.5 billion, the Port of Beaumont's economic impact can be felt on a national level and global level.
Cedar Port Industrial Park is the world's fifth largest industrial park, adjacent to Baytown, TX. Cedar Port is comprised of 15,000 prime acres, which include utilities for industrial and commercial transportation infrastructure. This ideal location has superb access to major freeways, the Port of Houston, Class 1 railroad lines, air transportation and a pipeline distribution system, making Cedar Port one of the largest intermodal logistics facilities in the world.
What began as not much more than a trading post in 1825 has grown to over 850 acres of port facilities today. Established by a proclamation issued by the Congress of Mexico on October 17, 1825, while the land known as Texas still belonged to Mexico, the Port
of Galveston became the oldest port in the Gulf of Mexico west of New Orleans.
Located in Brazoria County, Texas, Port Freeport is an independent governmental body authorized by an act of the Texas Legislature in 1925. The Port is governed by a board of six commissioners that each serve six-year staggered terms. The Commissioners are elected by the districts' voters, and our district encompasses 85% of Brazoria County. Port Freeport is located approximately 60 miles south of Houston, Texas and is accessible via state highway 36, and highway 288.
Matagorda Harbor is located on the Intracoastal Waterway at Texas mile 440, near superb bay and offshore fishing locations. Our facility provides slips for approximately 260 pleasure boats, with limited slips and bulkhead space available for transient boats. There are four paved boat ramps open to the public, and 26 RV spaces available to boat slip patrons. There is short term commercial dockage available for crew changes and loading of supplies for commercial barge traffic.
Matagorda County Navigation District No. 1 is a Special District formed in 1940 and authorized by the Texas State Legislature to promote commercial and recreational fishing, maintain a navigable waterway and to protect the coastal environment. When MCND#1 was initially organized, our stated mission was to provide a safe harbor for the boats that use the boat channel that was dug by the U.S. Army Corps of Engineers across Matagorda Bay, from the Intracoastal Canal to Palacios. That mission remains a vital part of our purpose today.
The Calhoun Port Authority serves as a gateway to world markets for the Texas mid-coast region. The port plays a vital role in supporting Texas chemical manufacturing industries and in building a stable economic foundation for Calhoun County. It is served by the Matagorda Ship Channel and the Gulf Intracoastal Waterway. Primary cargo loads handled at our port location include chemicals, petrochemicals, crude oil, agricultural fertilizer and much more.
On the mid-coast of Texas, Victoria offers outstanding transportation options for your business. Inland waterways that lead to the Gulf of Mexico and world markets, dual rail service, 4 lane divided interstate quality highways, and local airport facilities give your business low cost transportation options to get to your customers. We have nearly two thousand acres of prime property for development that has waterway, rail and highway frontage.
The West Side Calhoun County Navigation District (the District) was formed on July 8, 1946 and was approved for $125,000 bond issue for the construction of the Barge Canal. The District does business as the Port of West Calhoun, and operates the Long Mott Harbor and Seadrift Harbor, which link directly to the Gulf Intracoastal Waterway via the Victoria Barge Canal.
The Port of Corpus Christi has been in operation since 1926 and has since become the 3rd largest port in the United States, based on total revenue tonnage, and the 2nd largest exporter of crude oil. The Port boasts a 47-foot-deep channel, three Class I railroads – BNSF, KCS, and UP – and a location adjacent to connecting Texas highways Interstate 37 and Highway 181. With all these assets at our disposal, our mission is and always will be to leverage commerce to drive prosperity for Corpus Christi and the coastal bend.
Willacy County Navigation District owns and operates all of the property known as Port Mansfield, an area of approximately 1760 acres; the Navigation District enters into leases for both commercial and residential purposes for up to fifty (50) years. Each commercial lease will be for a described purpose and at rates that are set by the Board of Navigation and Canal Commissioners. The Port is governed by five commissioners that are elected by the voters of the District, which comprises the north 2/3 of Willacy County. 
The Port of Harlingen provides an efficient and economical transportation link along the Texas coast for shallow draft transport. Located near the southernmost tip of Texas on the Arroyo Colorado River. The Port is 25 miles inland of the Gulf Intracoastal Waterway (GIWW), which stretches from the Mexico border along the entire coast of the Gulf of Mexico and northward along most the US Eastern Seaboard to Florida. The Port is also connected to the Atlantic Intracoastal Waterway (AIWW), a 3,000 mile inland waterway along the Atlantic and Gulf of Mexico, running from Boston, MA to the Southern Tip of Florida and encompassing the GIWW, which extends to Brownsville, TX.
The Port Isabel-San Benito Navigation District is one of 12 deep water ports in Texas with a project depth of 36′. Formed in 1929 to lower the transportation costs of the agricultural interests of San Benito and the marine interests of Port Isabel, the Port has broadened its scope to serve as the home base for more than 14 businesses that employ more than 500 persons. The principal mission of the Port is to lower transportation costs and to provide land for industrial development; focusing on the offshore oil and gas industry.
The Port of Brownsville is the only deepwater port located on the U.S.-Mexico Border. With approximately 40,000 acres of land available for development and 17 miles of waterfront access, the port offers a direct route to non-congested international bridge crossings and rail connections.
What Logistics Services Are Included?
No account is too small and no destination is too far. We are here to help you succeed in managing all your Local Deliveries, Container Drayage and Full Truck Load Nationwide Needs. We will be your Online Management System that will hold all your data and keep you organized while you build your business.
Various equipment types like dry van, temperature controlled, over-sized and flatbed. We offer Nationwide Trucking Services all 48 States.
Find Local Delivery Companies for any state. Manage Carriers who offer Local Milk Runs with 16 Ft, 26 Ft, and Box Vans in any city across the USA.
We have over 2, 500,000 sq.ft. of flex space warehousing solutions nationwide. Search any carrier profile, see the amount of space, and what warehouse services they offer. Negotiate online. E-Commerce, Retail Distribution and Overflow.
Find Carriers across all terminals in the USA that can handle container drayage from port to your warehouse. Carrier Profiles will include a number of trucks, chassis and accessorial's like hazmat, overweight and bonded.
Our transportation management system will manage all your LTL, FTL, and FCL
Carrier Onboarding: Manage Safer, Compliance, Insurance and Hours of Service in one TMS
Loadboard- Manage Quotes, Bids and Spot Market Rates in one TMS
Track & trace – visibility into your full supply chain with 24/7/365 access to your loads
ERP- Manage paying all your carriers and manage claims in one TMS.
Direct Match Between Shippers and Carriers
Shippers can create a tailored network of carriers per lane for multiple modes of transport. Go Truck Hub's growing nationwide network directly connects you to certified carriers:
Detailed Carrier Profile of each Carrier
DRAYMEN
FULL TRUCK LOAD
LOCAL DELIVERY
WAREHOUSEMEN
Choose between Full Truck Load, Container Drayage or Local Carriers
Dedicated Shipper Representatives can help you from start to finish.
Say Goodbye to Hidden Broker Fees
Receive rate confirmations directly, creating a more transparent relationship with carriers
DRAYAGE LOAD 10% Administration Fee
FULL TRUCK LOAD 5% Administration Fee
LOCAL DELIVERIES 8% Administration Fee
WAREHOUSING 10% Administration Fee
Shipper Representatives working directly with your account at no HIDDEN FEES
Fully Managed, 100% Guaranteed Payments
Open up a credit line of 30 days with Go AssetCo

Automatic invoicing with all documentation attached per load
All loads are paid by Go AssetCo

Select when you want to receive your payment using our flexible Direct pay option
Select the Carrier & Service Level Required
Dedicated team ready to handle your requests, provide quotes, compare rates, select LTL carriers, Drayage Carriers or Full Truck Load Carriers. Profiles per Carrier as well as any Carrier who has warehouses you can also see this on each carrier profile. Create bills of lading, and handle all booking and management of your shipment.

Our experts will proactively track, communicate and resolve issues every step of the way.
Type of service you can expect: Full Truck Load, Container Drayage, Local Deliveries and Warehousing.
Learn more about the ways in which our innovation is helping evolve expectations for businesses and manufacturers alike.
Technology
Fulfillment services are more essential today than they have ever been. The online shopping boom has been the last lifeline
Read More »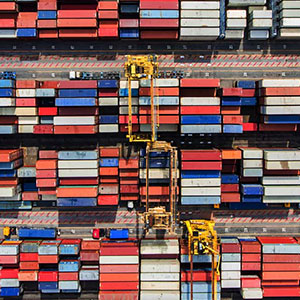 Drayage
When choosing a drayage provider, you must find a company that is right for you. With a market as saturated
Read More »
LTL
In every industry, some companies provide dependable good quality service, and others do not. The trucking industry is no exception.
Read More »
Technology
Fulfillment services are more essential today than they have ever been. The online shopping boom has been the last lifeline
Read More »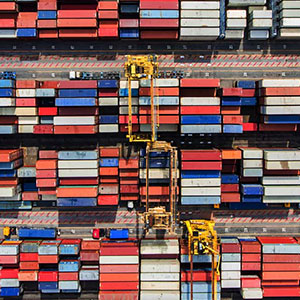 Drayage
When choosing a drayage provider, you must find a company that is right for you. With a market as saturated
Read More »
Sign up for free and get started today
Begin booking or scheduling the loads you want. 24 hours a day, 7 days a week.