Flex-Space Warehouse Solutions for Modern Companies
Retail Distribution, E-Commerce and Inventory Overflow all Online in one WMS
Find Flexible Warehousing Solutions Near You
Do you Struggle with looking for warehouse options across the USA throughout the year? Are you a Carrier looking to generate capital by renting warehouse space to shippers in need? Are you losing money on empty warehouse space during non peak season? 
On Demand Warehousing might be the right fit for you. Go AssetCo's online marketplace connects shippers who need extra warehouse space with carriers who have extra warehouse space. Our technology platform makes it easy to manage multiple locations, projects as well as inventory for all your inbound and outbound needs. Manage Pallet, SKU or box activity in one dashboard. 
Below are the " best warehouse practices" for our partners interested in leveraging on-demand warehousing solutions with your empty space and earning valuable capital. 
On-demand warehousing 411 

4 Steps to get started 

Shipper Carrier  legal contracts

How the technology market place works 

How to increase your revenue in weeks not months 

See how other competitors are doing it
On-demand warehousing 411
Leveraging your extra space When your warehouse has extra capacity that is "dead capital,"  Go AssetCo will help you fill the space and generate revenue. You join Go AssetCo's network and we add your space on the marketplace for other shippers to find you. We also will manage your assets for LTL, FTL and Drayage on the same platform.
Companies search by location and need
Companies in need of space enter their specific needs (space, capabilities and location) and search the marketplace for a match really simple and every warehouseman has a profile with specific details of the services and space available.
Go AssetCo connects you with the reliable partners
Once a match has been made, Go AssetCo will work with both parties to make sure it's a good fit and ensure a successful partnership from start to finish our vetting process it through and we make sure insurance and compliance is met before we wrap things up.
Technology puts everyone together
Go AssetCos's cloud-based system supports each project from matching, scheduling to billing. 
How to get Started as a Provider
Step 1 - Start by signing up online
Sign up online. After signing up you will get a welcome packet and a direct point of contact to answer all your questions.
Step 2 - List your facility
List your facility following the prompts provided, if you are a carrier as well you can add your DOT # or MC #, if you are not you can just put your warehouse details.
Step 3 - Review and accept our agreements
Terms of service: When logged in, go to the dropdown in the upper-right hand corner of the screen and look for Terms of Service. This will bring you to a page where you can review and accept our Terms of Service.
Quick conversation with our operations team: You will receive an email from our operations team to schedule a quick conversation and finalize details.
Review and approve the Warehouse Service Agreement (WSA): After your operations call you will be granted access to Go Truck Hub WMS and TMS , which is the agreement that governs the operating terms between you and any customer you service through Go AssetCo.
Step 4 - Start turning "dead space" into Profit Center
Once you're in the system, we will send you alerts of new projects as well as if your a carrier feel free to use our Loadboard to book loads and find shippers who need freight in your area.
One legal contract for all usages
One contract; unlimited customers
One contract allows you to work with any customer Assetco  brings to your business. Through Go AssetCo's contracting process, all shippers and warehouse partners sign and acknowledge the same set of terms & conditions so once you agree and the shipper agrees you're good to work.  Partners (shippers and clients alike) that go through Go Assetco's one-time, up-front contracting process are free to do business and transact with any and all partners within the marketplace. 
We aim to take the never ending back emails out of the equation. All contracts are managed and reviewed through our online portal, and can be signed/accepted with the click of a button. Scope and pricing exhibits are managed at the bidding level  and get reviewed by both parties online as well as agreed online with date and time stamps. So everyone is aware of terms and conditions as well as rates. No surprises and full transparency.
A detailed look at our Technology
Go AssteCo generates demand for your warehouse space and provides the technology to run your entire back office start to finish. We built a cloud-based, "WMS lite" system as well as a TMS System all in one website to handle all of the receipts, inventory management, outbound shipping and billing.
Listing / Search: Your space is listed in the cloud-based platform and searchable by potential customers.
Management: Everything is managed on one dashboard. Supply partners can easily and quickly process incoming orders and track customer inventory no matter how many projects or locations your outsourcing across the country
Billing: All billing is handled through our platform.
Reporting: All the details about your customer's inventory can be seen online. You and your customers can track inventory levels and see a complete inventory history.
Once you are a part of the Go AssteCo warehouse network, it's easy to add warehouses and grow your Gross Profit potential.
Expand your services with us
There are a variety of ways to increase your revenue by expanding your warehouse capabilities:
Carton fulfillment: If you are only offering pallet storage today, what would it take to do carton fulfillment?
Floor storage: Consider putting in racks and you can handle more products.
Let us know how you're doing and keep us aware of upcoming peaks you can dynamically change capacity and space availability with a click of a button. We understand things change we are here to help you stay on top of your dead space and keep revenue coming in.
What are your competitors doing?
Ask around, have you hired new employees lately? Are you struggling with your sales manager creating new opportunities. We are here to bring you new opportunities and leads. Take the guessing game out of your day to day operations and make it easy to grow revenue on our digital platform.
Most Warehouseman see increase in revenue by 14% in first 3 months
Many Warehousemen add a second location to their profile within 6 months.
Slow season revenue boost leads to increase in profit and new relationships
For Shippers
1,000,00,000 SF of warehouse space is available on the Assteco Network Daily
$0.75 per SF / month is earned storing pallets on "dead space"
Pay for what you need with no fixed expenses
Eliminate Liability
Eliminate managing overtime on peak season
Control Claims in one platform
Go AssetCo Logistic Services
Sign Up for
Go AssetCo.

Newsletter
Get weekly insights into all things freight, delivered right to your inbox.
Direct Match Between Shippers and Carriers
Shippers can create a tailored network of carriers per lane for multiple modes of transport. Go Truck Hub's growing nationwide network directly connects you to certified carriers:
Detailed Carrier Profile of each Carrier
DRAYMEN
FULL TRUCK LOAD
LOCAL DELIVERY
WAREHOUSEMEN
Choose between Full Truck Load, Container Drayage or Local Carriers
Dedicated Shipper Representatives can help you from start to finish.
Say Goodbye to Hidden Broker Fees
Receive rate confirmations directly, creating a more transparent relationship with carriers
DRAYAGE LOAD 10% Administration Fee
FULL TRUCK LOAD 5% Administration Fee
LOCAL DELIVERIES 8% Administration Fee
WAREHOUSING 10% Administration Fee
Shipper Representatives working directly with your account at no HIDDEN FEES
Fully Managed, 100% Guaranteed Payments
Open up a credit line of 30 days with Go AssetCo

Automatic invoicing with all documentation attached per load
All loads are paid by Go AssetCo

Select when you want to receive your payment using our flexible Direct pay option
Select the Carrier & Service Level Required
Dedicated team ready to handle your requests, provide quotes, compare rates, select LTL carriers, Drayage Carriers or Full Truck Load Carriers. Profiles per Carrier as well as any Carrier who has warehouses you can also see this on each carrier profile. Create bills of lading, and handle all booking and management of your shipment.

Our experts will proactively track, communicate and resolve issues every step of the way.
Type of service you can expect: Full Truck Load, Container Drayage, Local Deliveries and Warehousing.
Learn more about the ways in which our innovation is helping evolve expectations for businesses and manufacturers alike.
Technology
Fulfillment services are more essential today than they have ever been. The online shopping boom has been the last lifeline
Read More »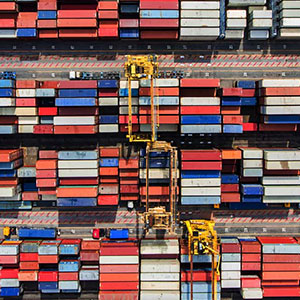 Drayage
When choosing a drayage provider, you must find a company that is right for you. With a market as saturated
Read More »
LTL
In every industry, some companies provide dependable good quality service, and others do not. The trucking industry is no exception.
Read More »
Technology
Fulfillment services are more essential today than they have ever been. The online shopping boom has been the last lifeline
Read More »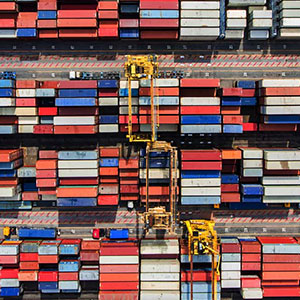 Drayage
When choosing a drayage provider, you must find a company that is right for you. With a market as saturated
Read More »
Sign up for free and get started today
Begin booking or scheduling the loads you want. 24 hours a day, 7 days a week.
Safety & Hazmat Certified
Yearly Training Seminars
DOT # & MC Approved
Transportation Security Administration (TSA) Approved
Yard Container Site
15 Min. from Port Miami
15 Min. from PortEverglades
Dedicated Port Employees
Tech-Enabled 3PL Operations
Geo-Fenced & Targeting for ROI
15 Min. from Miami International Airport
15 Landoll Trailers
30,000 pound forklift
50,000 pound forklift
15 Flat Bed Trailers
Landoll 53 ft & 48 ft
10 Step Deck Trailers
10 Low Boy RGN Trailers
Dedicated Crane Services